The only thing scarier than finding a new place to live is planning and paying for a move. Which mover do you choose? How can you avoid getting slammed with a million hidden fees? Should you have them pack, or should you do it? It's enough to make you want to sign a ten year lease.
But that would be very boring. That's why we gathered the best advice we could find for moving on the cheap.
First you need to put things in the trash
Cost: $0
You don't have to sell all your things and start sleeping on a hard wooden floor to bring a little bit of minimalism into your life. The Japanese organization consultant Marie Kudo says you should go through your apartment look at everything you own and ask yourself: "Does this spark joy?" for each category:
Does this bed, mattress and dresser give me joy? Keep it.
Out of all these jeans, which ones do I adore? Throw the rest out.
You get the picture. Do this for each category: tops, bottoms, accessories, kitchen stuff, living room furniture, etc.
Store things before you move (not after)
Cost: $229-$271 for three months, including the final pickup
Getting a small storage unit will not just make your life more organized throughout the year but also will mean less stuff to move and less moving costs. If it's May, do you want to be moving a bunch of winter stuff just to stuff it in the top of your (tiny) closet? If you have an amazing headboard that you can't give up, but that just won't fit in your new room, you don't have to lose it forever - you can store these things and come back to them later.
If you live in New York, San Francisco, Los Angeles, New Jersey, Seattle, Chicago, Orange County, San Diego or Washington DC then you can use either Clutter or Makespace, which are better because they pick up your stuff and drop it off on demand. Three months of storage will cost you $64 less at Clutter versus Makespace. Both companies will pick up your stuff for free and then pick up/drop off once a month for free too.
Benefits of Clutter:
They price-match, so if you shop around and find a cheaper option then they'll meet it
If you happen to have one thing that weights 35 pounds you can store it with them for $7 a month
The base price for a 5 by 5 room is cheaper at $76/month compared to Makespace's $129
Benefits of Makespace:
Their hourly moving price is cheaper than Clutter's - it's $50 compared to $65
When you move all your stuff out they'll charge you $100, which is $95 less than what Clutter charges
Free plastic boxes?!
Both of the above companies will give you an unlimited about of plastic boxes for free, then pick them up...also for free. You can literally stack your apartment full of hundreds of plastic boxes, get to your place and dump everything out, and your done. You might just need someone to help you refold things. In other words, for $229 you're also saving $90 (see below).
Get boxes on Amazon for $90
Cost: 45 boxes for $90*
The common wisdom here is that you should go to your local liquor store and wait patiently every day for them to toss you their discards. If you save money elsewhere you can spare yourself that humiliation, just make sure to buy all the boxes you need well before moving day. One of the ways that moving companies will make you poor is by selling you last minute packing supplies that you didn't think you'd need. A brown box that costs a dollar normally will cost $10 on moving day - so be prepared with everything packed up before they show up and get more boxes than you think you need.
You might be considering renting your own plastic bins rather than buying boxes, but this will cost you around $100 for only 20 bins. If you buy boxes you can get more than 50 for the same amount.
Pack Everything Yourself
Cost: $0
Martha Stewart's number one rule of moving is to pack everything yourself. The thinking here is that if you have a bunch of random stuff in your apartment that you've collected over the months and don't actually want, and you pay movers to do your packing for you they will carefully wrap up your trash in bubble wrap and deliver it to you on the other side.
If you actually get rid of everything you don't actively want then this is less of an issue and it's definitely the cheaper option.
Hire flat-rate movers
Cost: $300-$400
It's not fully clear how this works, but it's possible in 2018 to hire a moving company for a flat rate based on the amount of stuff you say you need to move rather than an hourly rate. You can get a quote for as little as $150 or $200, and they can't exceed it even if there's a lot of traffic or any other kind of delay.
Unpakt is like Kayak for moving companies and all the rates are flat rate - you can book movers with a guaranteed price. [Head over there using this link and you'll get 10% off](vv.
Grand total?
The grand total could be as low as $400 if you get a moving quote for $310 and spent $90 on boxes
---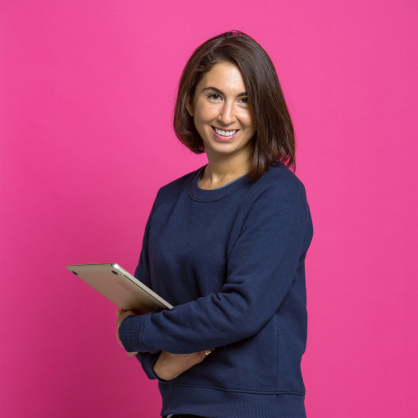 ABOUT THE AUTHOR
Susannah Vila is the Chief Executive Officer and co-founder of Caretaker. She is a problem solver, a writer, and an aspiring engineer.