76 renters viewed
 this listing. Apply before someone else does.
---
Entire place in Manhattan, NY
Building requirements
There is one requirement to apply for this rental:
Annual income over 30x the rent
2 verifications
These requirements and expectations are set and updated by the building and lister.
---
Description
Video tour: https://drive.google.com/file/d/1HSiNTu-ssh_-my-5KMozGsZLTz8y_OUM/view Net effective rent: $2,660. Monthly rent is $2,900 with 1 month free. You can choose between a 6, 12 months lease. Check out apartment prices with park views in the village and you will see this is steal. My story: My boyfriend got ill and is now in a wheelchair. I love this apartment, but it is a walk-up and not wheelchair friendly... I had seen 95 apartments in NYC before I found this gem. It's right in the West Village on historic Bleecker Street with subway, restaurants and cafes right outside. Why did I have to go through 95 apartments first? Because I was looking for a place that does have a proper living room with a proper view - turns out that is not a given in the village. Most apartments have a living room of the size of a shoebox, with a window that's looking at a wall. I thought I am dreaming when I finally found this corner apartment on my favorite street with a view! It is really big for NYC and looks at a beautiful park and at a church from every window (!), so there is lots of privacy. It is very bright with high ceilings, there's also an AC. It has an open kitchen with new appliances. Hardwood flooring. Lots of closet space (1 big closet in the bedroom, 2 large storage spaces in the bedroom, 1 large storage space in the hall, small storage spaces in the bathroom), a bathroom with a modern bohemian style. I LOVE THIS PLACE! Bedroom: 11 ft x 9 ft (fits king bed). Living room: 18 ft x 10 ft.
---
---
Questions
Hi. Need Nov thru Feb. Is that possible? Would you consider selling your bed + couch? What floor?
Hi. Need Nov thru Feb. Is that possible? Would you consider selling your bed + couch? What floor?
---
Lister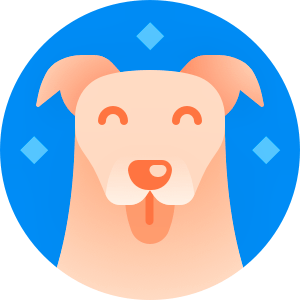 Pete
Joined in October 2020
View profile
Always use Caretaker to communicate and make payments · Our Listing Guarantee protects you from scams and from losing money on our rentals. Learn more
---
Location
Neighborhood
Manhattan, NY
---
Learn about this neighborhood
See your commuting and transit options
$2,660/mo
---
Earliest move in
November 1st, 2020
Latest move out
November 1st, 2021
Get notified when viewings are available
This listing has been verified
We extra double-checked to make sure that this address is legitimate