1,000 renters viewed
 this listing. Apply before someone else does.
---
Entire place in Bedford-Stuyvesant, NY
Building requirements
There are 2 requirements to apply for this rental:
Annual income over 24x the rent
2 verifications
These requirements and expectations are set and updated by the building and lister.
---
Description
Why are you looking for a renter? I love this apartment and have been here for a long time, but need to relocate unexpectedly. No broker fee! What do you love about this place? This apartment is located off of the Nostrand Stop of the A/C train. There are lots of places to eat and go out at night, ups, usps, pharmacies, urgent cares and groceries are all blocks away and it's a 5 min drive (9 min bike ride or 25 minute walk) to the Brooklyn Museum and Prospect park. The apartment has beautiful light and high ceilings, it was freshly painted one year ago. It is on the top floor (4th) of the building so no noise from neighbors above. It has a large roof with a view of Brooklyn and Manhattan in the distance. It's great as a 2 bedroom or as a 1 bedroom with an office. The living room is the largest space and the bedrooms are located on either side of the living room so you don't share a wall - each bedroom has a closet with a door and storage up to the ceiling. Each bedroom has a large window (in the larger room you can see the empire state building) and in the smaller room you have a fire escape for plants or sitting outside). The living room has two large windows with trees outside, you can also see the empire state building in the distance from the left window. There is also a small courtyard in the back of the building. The building manager is very nice and the company handles any repairs or issues quickly. The apartment has been smoke and pet free so odors and pet dander aren't a problem. What isn't so great about this place? The larger room will only fit up to a queen bed. the smaller room will only fit up to a double bed.
---
---
Questions
Would you be open to a September move in?
Astrid D.
asked on Jul 24
Hi, are guarantors accepted?
Astrid D.
asked on Jul 24
Would this space be available for a 6 month lease starting Sept 1st?
Samantha J.
asked on Jul 23
Hi I am interested in this apartment listing with move in ASAP. Is there a broker fee ?
---
Lister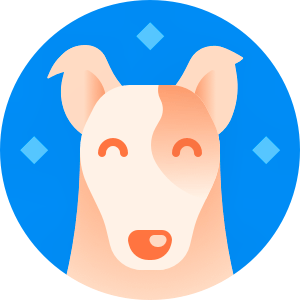 Kat & Smile
Joined in July 2020
View profile
Always use Caretaker to communicate and make payments · Our Listing Guarantee protects you from scams and from losing money on our rentals. Learn more
---
Location
Neighborhood
Bedford-Stuyvesant, NY
---
Learn about this neighborhood
See your commuting and transit options
$1,850/mo
---
Latest move out
June 30th, 2021