153 renters viewed
 this listing. Apply before someone else does.
---
Entire place in Bushwick, NY
Building requirements
There is one requirement to apply for this rental:
Annual income over 30x the rent
2 verifications
These requirements and expectations are set and updated by the building and lister.
---
Description
Why are you looking for a renter? Job opportunity is taking myself and gf down to North Carolina. What do you love about this place? NO FEE, bright, brand new, top floor 1 bedroom apartment in prime Bushwick, 1 block from the L train at Dekalb, 5 min walk to bars/restaurants/breweries off the Jefferson stop. Kitchen - brand new stainless steel appliances, dishwasher, galley kitchen with ample cabinets and decent counter space. Can leave the kitchen cart Bathroom - marble look tile, large vanity and shower Living space - very large! can fit an armoir, desk/office space, and couch/TV area very easily. We also have a small bistro table that we are able to fit near the kitchen. Bedroom - Queen size bedroom, fits dresser and small bedside table, large closet Private balcony - overlooks the back of the building so no street noise, fits a small patio set and could fit a small grill if wanted Shared deck across the hall from the apartment - large area that everyone can use but never see anyone out there really The apartment has built in AC/Heaters in the rooms, which are much more cost efficient. Bike room Laundry in building Keyless entry (key fob) and keypad entry Virtual doorman, videos visitors at the building front door Secure mail room for packages Pet friendly! Also to note - my landlord is awesome! very responsive and the one issue we had (toilet overflowing) was fixed immediately upon texting him. if you've lived in NY long enough you know that's important! You would be subletting or have the ability to take over the lease until April 1st 2021 and then be able to resign. What isn't so great about this place? I don't think there has been anything bad to say? The nearest grocery stores are Key foods, Mr. Lemon (local produce), and Ridgewood Market. So no Trader Joe's in walking distance.
---
---
Questions
No questions have been asked yet.
---
Lister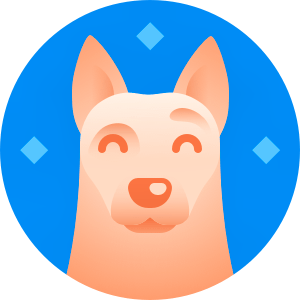 Andrew
Joined in July 2020
View profile
Always use Caretaker to communicate and make payments · Our Listing Guarantee protects you from scams and from losing money on our rentals. Learn more
---
Location
Neighborhood
Bushwick, NY
---
Learn about this neighborhood
See your commuting and transit options
$2,400/mo
---
Latest move out
August 1st, 2021
This listing has been verified
We extra double-checked to make sure that this address is legitimate